SpanMark
™
Low Line Warning Flags
SpanMark warning flags are a low cost solution for marking low hanging live lines. Made of durable vinyl material in bright orange, yellow, or red, each flag comes with a patented SnapFast Clamp for simple, sure installation by hand or hot stick. Available with reflector, symbol, or text options.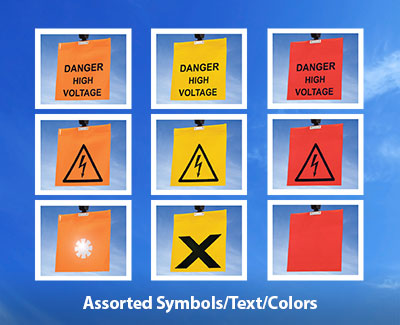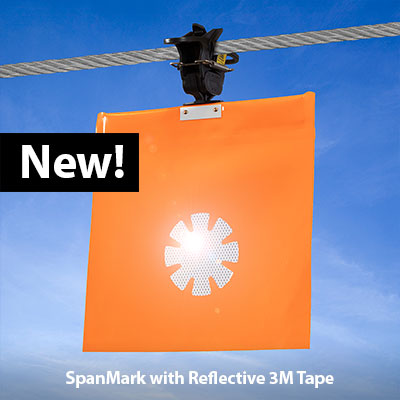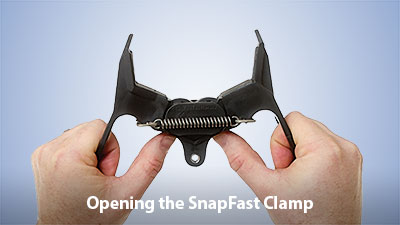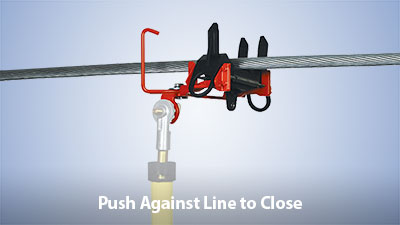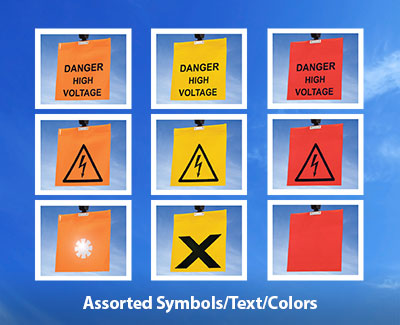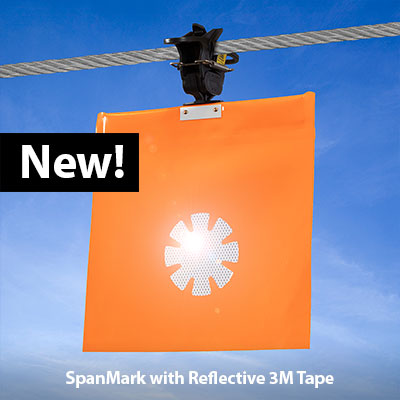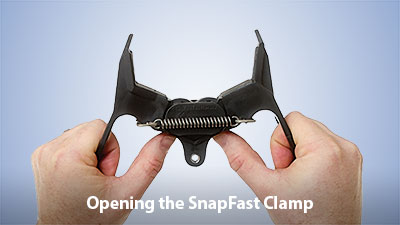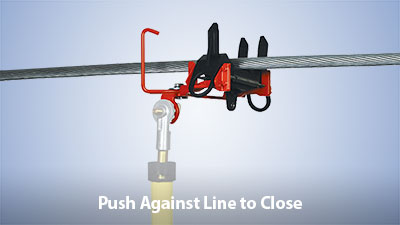 SpanMark Applications
SpanMark warning flags make it quick, easy, and affordable to mark low hanging hot lines near utility facilities, construction sites, or anywhere tall equipment or helicopters might strike a line.
Easy to Install on Hot or Cold Lines
SpanMark installs in seconds from the ground or a bucket. Our patented and rugged SnapFast mounting clamp prevents line slippage on single or bundled cables. It's also safe to use on OPGW lines. Once in position, the grip is such that the clamp stays in position, even in a Force 8 gale. Using a hot stick equipped with a SnapFast installation tool, SpanMark can be installed on live power lines up to 115 kV. Simply push the unit against the hot or cold line and the clamp snaps shut. The clamp can be quickly removed using the same tool.
SnapFast Installation Tool Information & Ordering
Reflector, Text, or Symbol Options
SpanMark flags are 11.25″ x 10.75″ and made from a durable, flexible vinyl material in bright orange, yellow, or red. The flags can be blank, have reflective 3M tape in the center, or be printed with text or a symbol. Custom printing is available by special order.