L-864

Flashing Red Beacon
This steady or flashing red LED beacon obstruction light is the perfect solution for wind turbines, towers (cell/broadcast/other), buildings, and similar obstructions. Meets FAA and ICAO standards. Available with IR option for night vision. Easily retrofits to replace incandescent light. Uses only 48W. Comes with a 5-year warranty.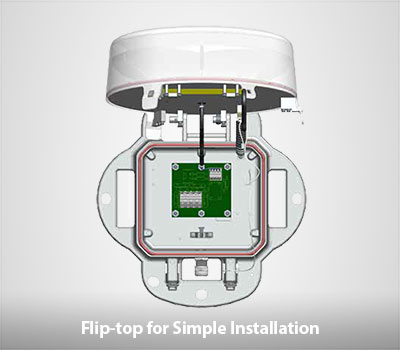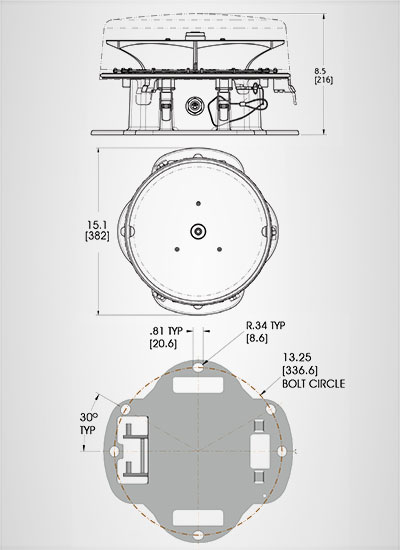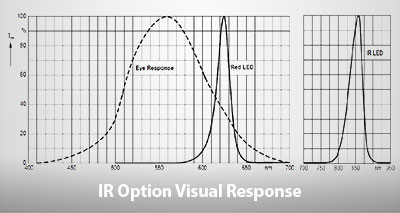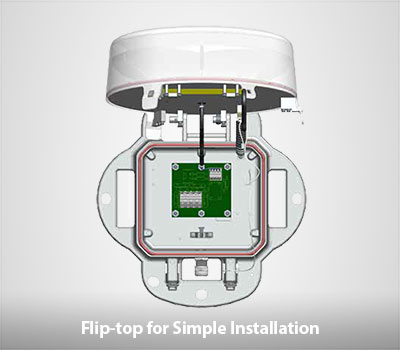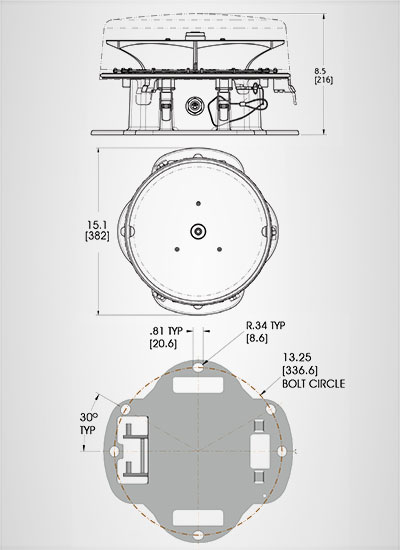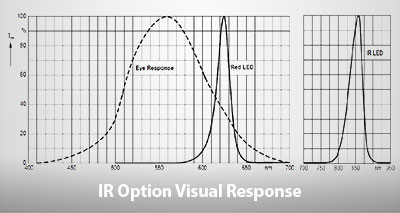 Applications
The FAA advises that steady red obstruction lights be used on towers and communication obstructions from 50–2,200 ft. in height, which can pose a danger to small planes and helicopters at night. Steady red obstruction lights are advised up to 150 ft. in height, medium intensity flashing red or white lights up to 350 ft. high, and several levels of lights up to 1750 ft. See the FAA Advisory.
The D464 Series LED based medium intensity red beacon utilizes state-of-the-art optical design to achieve the most compact, efficient, FAA compliant L-864 device in the market. It is ideal for new installations and retrofits of incandescent lights on cell towers, broadcast towers, wind turbines, tall buildings, and similar obstructions.
The D464 can be either steady red or flashing. It is also available with our Infrared Option for visibility to pilots using night vision (see below). The beacon's robust, low power design will provide years of maintenance-free service. Uses only 48W. Comes with a 5-year warranty and has a typical operating lifetime approaching 15 years.
Infrared (IR) Option
Night Vision Goggles (NVGs) and Aviator's Night Vision Imaging System (ANVIS) often employ Class A, B, and C filters. These filters can reduce LED sources that emit light in the visible spectrum. The Infrared (IR) option for RTO lights overcomes this obstacle by combining visible red LEDs and IR LEDs in a single unit.
Features & Benefits
FAA and ICAO compliant
Infrared (IR) Option
Over 90% more efficient than incandescent
Resistant to shock and vibration
Lasts years longer than an incandescent
Steady burn or flashes—FAA certified to 30fpm
(20–40fpm controller required)
5 year performance warranty
FCC Testing EMC #47CFR, Part15:2008, Class A
US Patent # 7,281,821. Other Patents Pending.
Certifications & Compliance
Certified to:
FAA AC NO: 150/5345-43FAA
Engineering Brief No. 67
Qualified By: Intertek ETL
Compliant to:
ICAO Annex 14, 4th Edition, July 2004
ICAO Aerodromes Design Manual, Chapter 18
Specifications
Unit Weight: 20lbs
Supply Voltage: 120–240 VAC Universal Input
Watts: 20W
Operating Temp: -40ºF to +131ºF (-40ºC to +55ºC)
Power Factor: >0.9
LEDs: 36 Cree XPE (red)
Number of strings: 1 String Red
Ordering Information
| Part Number | Description | Voltage |
| --- | --- | --- |
| D464-A13-001 | Beacon | 120/240 VAC |
| D464-A13-001EU | Beacon | 120/240 VAC |