Hammar

Aluminum Marking Systems
Most marking and identification systems used by power utilities fade and wear over time, requiring periodic replacement at significant cost. Hammar aluminum marking systems are easy to use and last for many years—long past lower cost, less durable alternatives.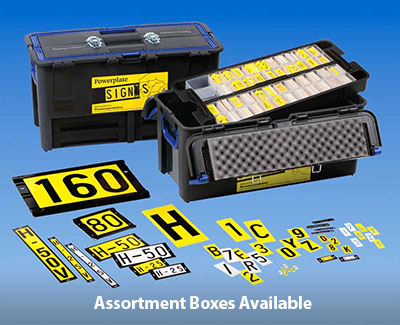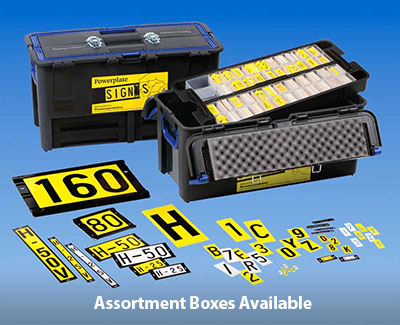 The Hammar Aluminum Marking System is a complete marking and identification system available in various sizes. Highly durable aluminum is used for a very long working life that typically spans decades.
The Hammar system baseplates have folded edges so that letters, numbers, and characters easily slide into place. These sign elements are screen printed (excluding the H25 marking system, which is punched out of aluminum plate), then coated with a tough, proprietary varnish to extend durability.
Choose between "self-assembled" signs you can assemble in the field or "ready-made" signs from the factory. A standard range of letters, numbers, characters, and symbols is stocked. Custom characters and letters are also available, as well as logotypes/emblems per your specifications.
Specially designed assortment boxes are also available and contain everything needed to construct your own signs.The boxes feature latches for secure locking and storage.
Please contact us for more information and samples.