Ballistic Fence™

Security System
Made of AR500 ballistic steel plate, the Ballistic Fence provides effective, low cost protection of power utility substations from snipers and vandals. Highly modular in design, the Ballistic Fence can be built at the height and size needed to protect a single, critical piece of equipment or a sprawling facility.
Call for price
MADE IN USA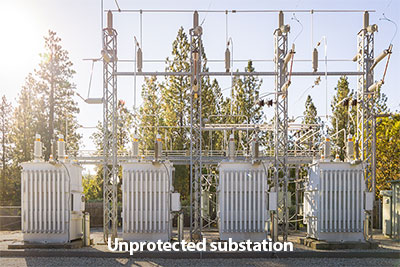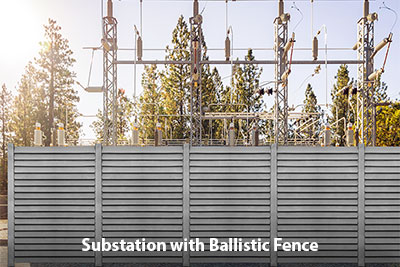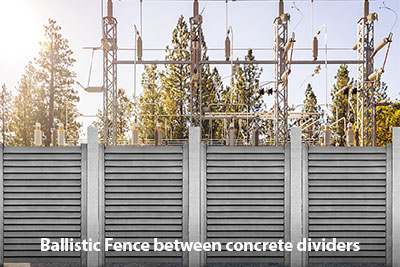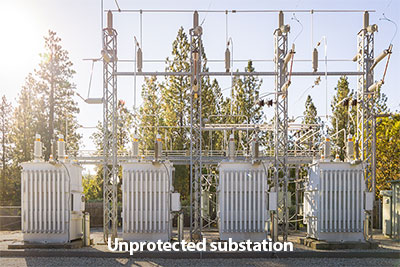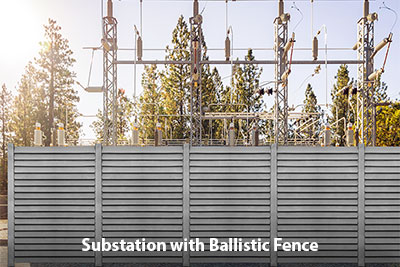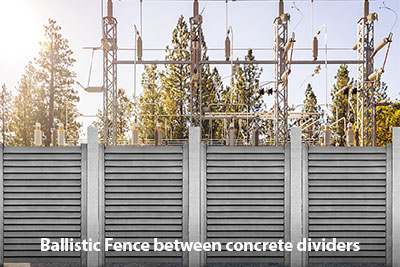 Ballistic Fence Key Features
Affordable protection for high cost transformers and other equipment
Made of 3/8" AR500 ballistic steel
Stops high caliber rounds, including armor piercing
Allows cooling air flow for critical components
Modular design scales from single piece of equipment to entire substation
Available in different colors to blend into the environment
Simple transport and installation
Removable slats for easy access to equipment
Lifetime warranty on fencing components
Made of 3/8" AR500 ballistic steel plate, the Ballistic Fence can stop thousands of high caliber rounds, including North American big game rounds. At the same time, the vented design allows cooling airflow to help prevent overheating of costly transformers and other equipment.
The modular design of the Ballistic Fence provides flexibility for future expansion or modifications. It also allows easier and faster installation. Posts and slats are easy to transport to the job site, and the fence is assembled in the field. The slotted posts are buried or cemented in the ground, ready to accept the ballistic steel slats in a vented configuration. The slats can be removed for access to the protected components.
The Ballistic Fence is made in America and comes with a lifetime warranty on fence components.